Early last year, I shared a guest post at Diary of a Quilter all about Sewing with Waxed Canvas. Now that some time has passed, Amy graciously ok'd me to 'bring it home' as they say, and share the post

here on A Quilter's Table.
I'd been eyeing waxed canvas for a while, admiring everything I'd seen made with it. I seriously loved the look of it.
The first item I made was a
travel bag
for my husband. One day he started telling me about how he needed a new one, and I instinctively declared, "Wait! I'll make you one!" You know us creative types. We think we need to make everything! Well in this case, it was the perfect chance to try my hand with waxed canvas. It was large enough not to be too fussy, which is always great when you try something new.
What is Waxed Canvas?
Waxed canvas is cotton infused with a paraffin or natural beeswax based wax, woven into or applied to the cloth. The waxing process adds durability and a water-resistance to the fabric. It's got a casual, rugged look and it's easy to sew.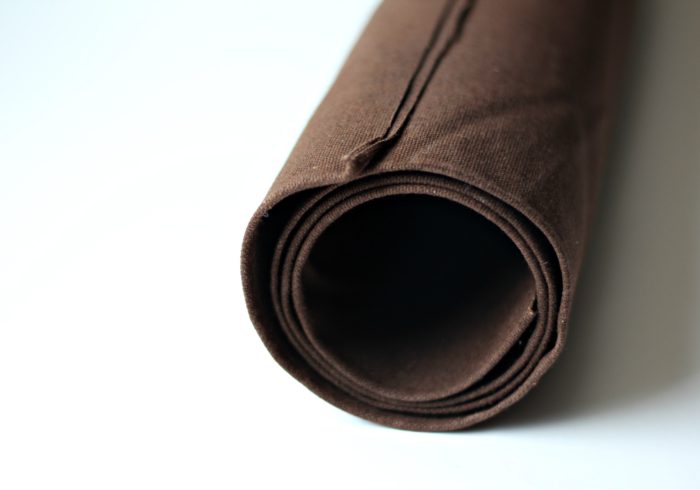 Specifics
I used a
10 oz.
canvas for all the projects I've made. It's a little stiff, but softens up with use. It has a leather-look, and I've found that it substitutes well for it. Working with it distresses it, and personally, I think that just adds to the appeal. It's easier to handle than it looks. Yes, it's stiffer than quilting cotton by a long shot, but not so much that it's difficult to handle.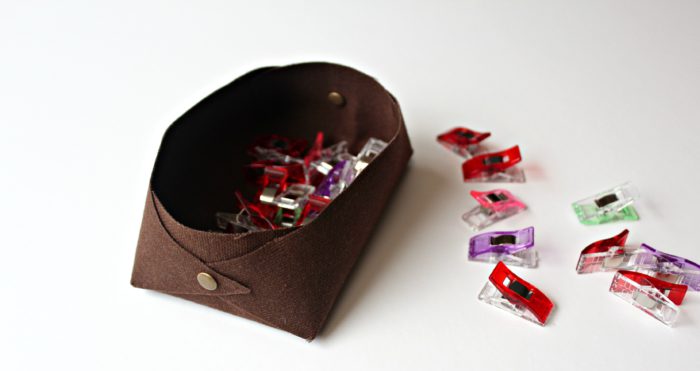 Creating with It
This is a perfect use for wonder clips rather than pins to prevent leaving pin marks.

A standard sewing foot is fine.

Use a denim needle – like a 100/16.

Heavy-duty thread is recommended, though I found it worked well to use regular thread in the bobbin.

Use a longer stitch length – 3.0.

If you need to interface your project, interface the lining, not the canvas.

To mark your fabric, use a Hera marker, chopstick, or even the blunt end of a crochet hook.
Obvious or not, you can't just use your iron to press seams open. But good news – finger pressing works great! If you really feel the need to press, use medium heat and a pressing cloth or clapper.
If you need a sharp crease, try using a bone folder.

Use a hair dryer to make the canvas more pliable or to remove unwanted creases or wrinkles.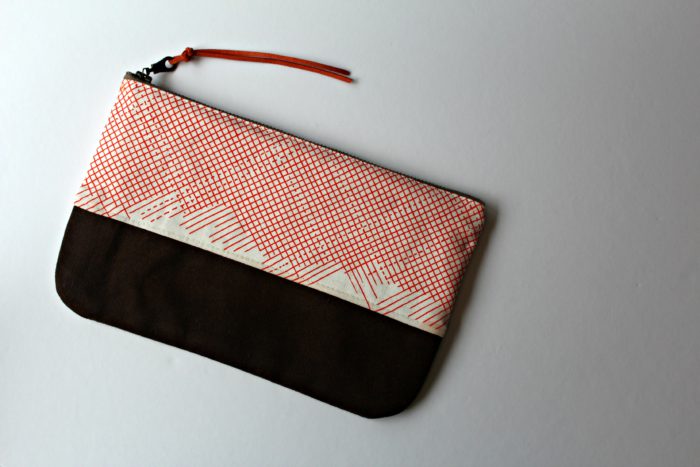 Fabric care
Don't wash or dry-clean waxed canvas fabric. Try spot-cleaning or a stiff brush. Mine came in a roll and that's a good way to store it to prevent unwanted creases.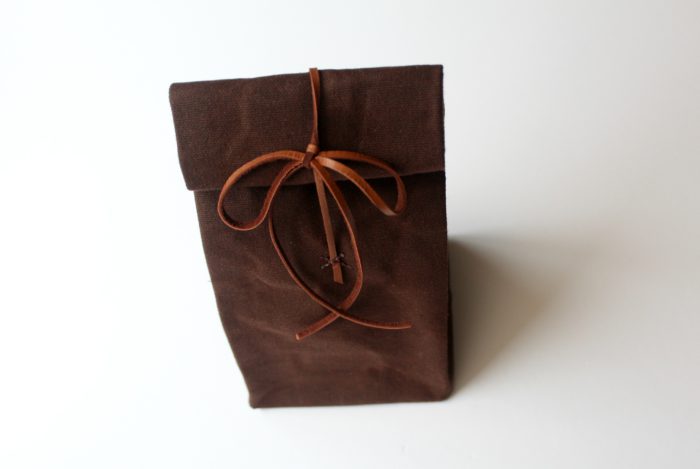 I hope this all gives you a helpful introduction to using waxed canvas in your own projects. I purchased mine from ALFrancesTextiles on Etsy, and I'd highly recommend them due to their fine product and excellent service. By the way, one yard of the canvas measures a generous 60″ x 36″, so there's a good chance there will be plenty to make several projects.... which is why all of mine so far have been brown!
You can read a little more about the above projects here. I highly recommend giving waxed canvas a try. In fact I need to order more and see what else I can do with it!